As warm Autumn days come to an end and we start to think about impending Winter. ….t's a good time to do some pre-planning when it comes to your Winter garden.
Many of us have Banana trees decorating our yards and pool areas. They grow easily in the Dallas climate and the tropical ambiance is spectacular and can add height in a corner or dramatic contrast to lower growing plants.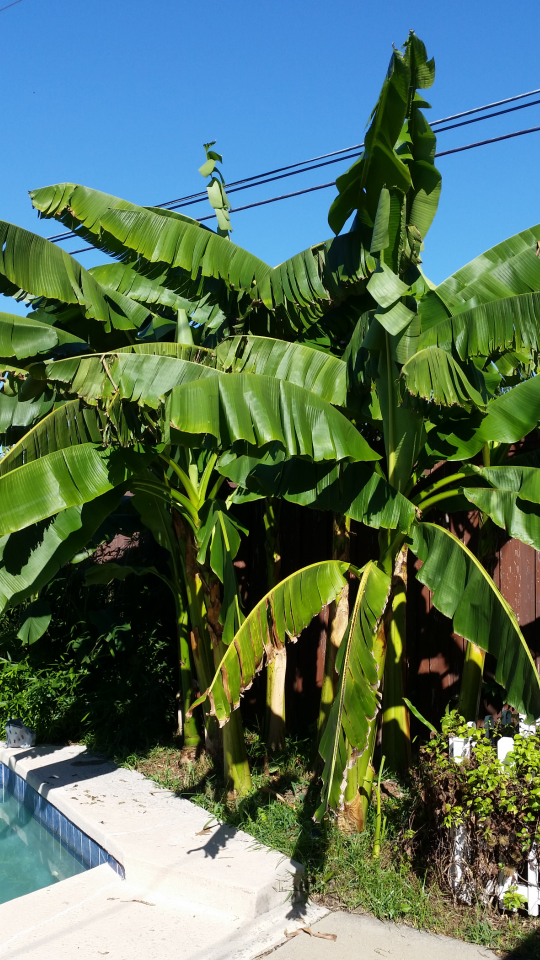 They can grow 20 feet and taller and can start to produce fruit toward late summer.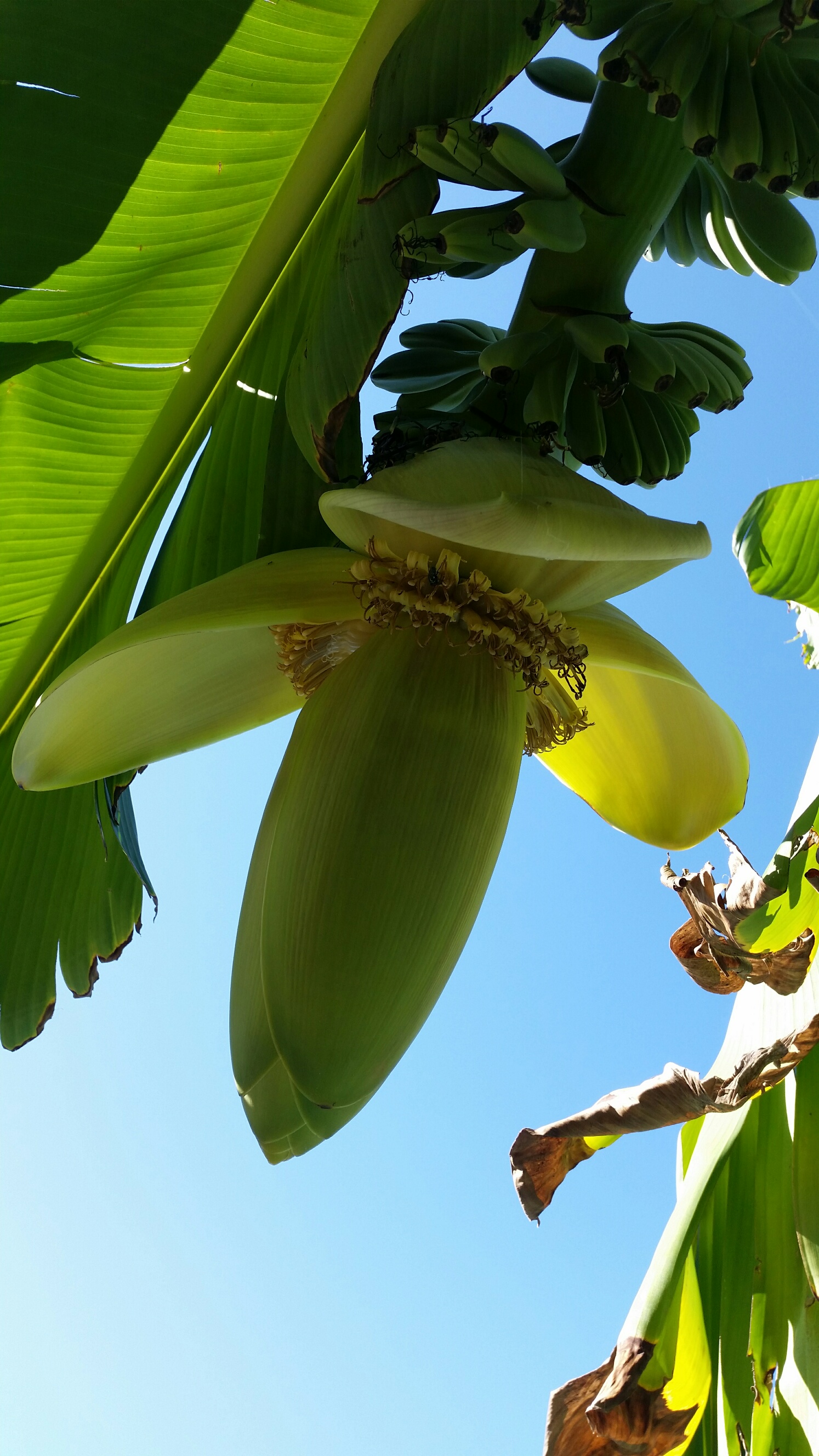 Winters cold blast will usually end any thoughts a banana harvest however which brings me to my next topic.
The problem is that unless the stem is protected from winter cold, temperatures in the low 20s will freeze the plant to the ground. Well mulched, the plant will grow back the following season, but it willonly reach about 12 feet tall and won't flower and form bananas.
Now you can procrastinate and wait until the first hard freeze…which will make for soggy pruning in the bitter cold. Once frozen and then thawed the stems become flexible and soft …cutting them and hauling for bulk pick up becomes a lot more difficult with them in this condition. Therefore I find the best plan of action is to enjoy them right up until the time the weather man says the first bitter cold front and resulting freeze is on it's way ….
Then you need to get to work…..and get them cut while they are still rigid and manageable.
Cut the in-ground banana plant back with a sharp, clean machete…or I find this scary so I use a basic fine tooth hand saw with a short blade.

Discard the stalks and leaves.

Apply a 4- to 6-inch-deep layer of mulch to the banana's root area
This will put them to sleep and they can rest and store energy for return in the spring.
When Winters icy grasp starts to loosen its hold and the sun starts to warm the earth…..the unexpected surprise of the bright green stalks popping thru the mulch will signal the awakening of the garden.
Happy Gardening.